Dental Surgeons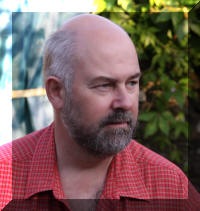 Mike Bostock was born in Dorking, Surrey on 29th September 1954. He lived all of his childhood in Sussex and received his secondary education at Collyer's Grammar School, Horsham.
He went to Guy's Hospital Dental School in 1972, was awarded a Dental Cadetship in the Royal Navy in 1975, and qualified in 1977. Mike then started his career in the Royal Navy which continued for the next 16 years. In 1981 he moved to Devon where he has maintained his home ever since.
In 1987 he was awarded the Membership in General Dental Surgery of the Royal College of Surgeons of Edinburgh (a post-graduate diploma gained by examination).
Mike elected for voluntary redundancy from the Royal Navy in 1993 enabling him to establish this family dental practice.
Mike is the principal of the practice, has considerable experience as a dental surgeon and will gladly advise you on any dental matters.
Mike is also a director of QuattroDent Ltd, a dental practice software package that he has, with another dentist, designed and had built and runs in his own practice.
Qualifications: BDS (Lond), MGDS RCS (Edin), LDS RCS (Eng)
GDC No: 50838
Dental Hygienists

Lynne Hyndman

CEB Dip Dent Hygiene 1996

GDC No: 5094

Clare Sleight

CEB Dip Dent Hygiene 1995

GDC No: 4872

Practice Manager

Karen

GDC No: 278803

Oral Health Educator/

Nurse/Receptionist

(Was retired but now brought back for 2 days a week)

Susan, Mike's wife

GDC No: 126626

Dental Nurse

Becky

GDC No: 141708

Dental Nurse

Cloe

GDC No: 250247

Dental Nurse

Hannah

GDC No: 272454